Male Performance Medical Partnership Business Opportunity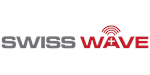 Male Performance Medical Partnership - Impotence Clinic Business Opportunity
Work with us as a Non-Doctor Owner Operator in the opening of an incredibly lucrative Impotence Clinic.
Finance requirements

Total Investment: $125,000
Profile
ERECTILE DYSFUNCTION CLINIC --- LOCAL NON-DOCTOR OWNER OPERATORS WANTED --- MILLION DOLLAR OPPORTUNITY
Studies show that more than half of all men over age 40 suffer from problems in getting and maintaining an erection. That percentage rises rapidly to 70% when men hit age seventy and above. Remarkably, 90% of all cases are caused by physical factors usually attributed to vascular diseases affecting the blood flow to the penis.
THE REMEDIES AVAILABLE
An estimated 70% of all men do not respond to the popular pills like Viagra, Cialis and Levitra. Many men can't take the popular prescription pills at all because of miserable side effects or medical conditions that make doing so dangerous. This leaves only two other viable medical options, both of which are highly undesirable for obvious reasons.
An injection: sticking a long needle into the penis each time prior to sexual activity. This requires much skill and nerve and can produce a prolonged erection (priapism) which can cause an extremely dangerous medical emergency.
Surgical implantation of a penile prosthesis and pump in the scrotum to raise and lower the penis. This major surgery can result in serious complications and frequent failure.
OUR SOLUTION
Our clinically-proven SwissWave treatment proudly offers patients "The Secret Drug Companies Don't Want Anyone to Know About." As you will see in our advertisements the SwissWave treatment uses the newest, state-of-the-art technology for the treatment of erectile dysfunction without the use of drugs, surgery or injections. FDA registered for soft tissue repair which increases blood flow to the penis, the non-invasive SwissWave treatment uses painless pulsed energy waves done in six short in-office sessions—usually twice a week for three weeks.
OUR BUSINESS MODEL
The Male Performance Medical Partnership team has over forty years' collective experience consulting with the impotency marketplace and we've worked with thousands of physicians and medical professionals in this capacity. We're proud of our A+ rating with the Better Business Bureau.
As exclusive distributors for the SwissWave technology and equipment we are now working with select entrepreneurs to manage highly lucrative local clinics as Non-Doctor Owner Operators.
THE OFFICE
To support just 8 new patients a week only two small rooms are necessary—one for administration and staffing and the other for exams and treatments. Low-cost office space is readily available and often shared or subleased from other healthcare offices. A medical building is not necessary. A regular office building is fine, as no invasive procedures are performed. A larger office, open four days per week with 3-4 rooms, would easily support a volume of 25 or more new patients per week.
THE STAFF
A clinic needs one part-time physician who is usually hired through a specialized agency that provides doctors on an hourly basis for part-time assignments. We have long-standing relationships with several such agencies and can have a physician available in any market within 48 hours. The physician performs a short, 10-minute history-physical of each patient to determine suitability for treatment. A medical assistant is needed to work with the physician and administer the treatments. An office administrator manages the office and handles patient discharges and paperwork. This non-medical person could easily be the Owner Operator.
ADVERTISING
Patients are attracted through our proven, copyrighted and highly effective direct response marketing program utilizing newspaper, radio and television. Working with our experienced and specialized direct response agencies we have produced extremely successful results for all our clinics.
THE NUMBERS
Each patient pays a $199 exam fee which includes a quick Doppler ultrasound test and the short history-physical with the physician. If the patient purchases the treatment (most do) this exam fee is waived. The treatment consists of six short ten-minute sessions done twice a week for three weeks.
BOTTOM LINE
A small clinic doing minimal advertising generating just 8 new patients per week can still be extremely profitable. A larger clinic doing just 25 patients per week would have an incremental increase in profit. But let's keep it small and very simple: 8 patients a week x $4k = $32k weekly gross, or $1.7 million per year.
Total yearly expenses at the high end are just $450k equalling $1.25 million net profit.
THE BUSINESS RELATIONSHIP
The local Non-Doctor Owner Operator will own 95% of the local clinic and Male Performance Medical Partnership (MPMP) owns the remaining 5%. The Owner Operator's financial contribution for 95% ownership is $99,700 to MPMP.
For this MPMP provides the SwissWave equipment and computer, the physician's Doppler ultrasound and extensive intellectual property, included but not limited to all advertising materials, appointment, staff and discharge scripts, extensive clinic forms, the complete business operating system and the exclusive territory.
As part of the intellectual property MPMP provides business introductions to its patient finance companies and part time physician staffing agencies, assistance in hiring staff and physicians, and a 2-day indoctrination session at MPMP's prototype clinic in Las Vegas which the Non-Doctor Owner Operator and his staff can attend. MPMP provides additional on-going assistance at no cost.
As its compensation MPMP receives 5% of the net profit from the clinic, paid monthly. The Owner Operator will need an additional $25,000 or so for initial operating capital to get started.
There are numerous financing sources available that can provide qualified individuals with up to 100% financing for the entire $125,000 start-up investment cost. It's also important to note that an existing specialized niche medical business typically sells very quickly and commands five times gross sales. A Non-Doctor Owner Operator could easily run a clinic for a couple of years and then sell for a considerable gain.
If you're interested in becoming a Non-Doctor Owner Operator, please contact us today by completing the short form below.
We will let you know what areas are still available, answer your questions, and get to know you better to determine if there's a fit. Not everyone is a fit and we only do business with people we think have what it takes to succeed.