Expedia Credit Repair Business Opportunity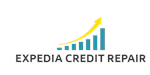 Expedia Credit Repair - Sales Business Opportunity
With credit scores getting worse every year….and getting more important, now is the time to start your own credit repair sales kit business.
Finance requirements

Initial Franchise Fee: $12,000

Available areas

U.S.
Profile
Expedia Credit Repair Licensee Agreement for sale
We used a highly specialized attorney that has been successfully defending consumers and litigating against Credit Reporting Agencies for years, to create a Credit Repair do it yourself kit and attorney-drafted credit repair services like NO other on the market!
With credit scores getting worse every year….and getting more important, NOW IS THE TIME TO START YOUR OWN CREDIT REPAIR SALES KIT BUSINESS. 4 out of 5 credit reports have errors.
People need to be educated to learn how to fix their credit, increase their credit score and have an accurate credit history since credit scores are used to determine whether you can get credit for things like: a credit card, a loan to finance your college tuition, a loan to buy a house or car, and the interest rate you will pay even when getting a cell phone or determining the amount of a utility deposit and your insurance premiums, as well as a risk rate for job seekers. It is used to determine what kind of loan you qualify for, how much credit you qualify for, what your interest rate will be and what your payments will be.
We educate individuals why and how our kit can be used to save consumers thousands without getting into a run of the mill credit repair company's monthly program…often with disappointing results. You will be selling a product, which means: no over head, software, no on-going clients calling for issues, and very little back office work. This is a proven perfected company concept, with templates, laws, strategies like high risk unsecured VISA and MasterCard applications, etc. 
If you are interested in learning more, call me directly. You can set this up for a work at home company with 1 person or 2 or 5 or get a sales force together and the sky is the limit. 
Our attorney credit repair kit is updated with all the new laws quarterly to help educate clients - this is a great company concept you can get into with a minimum investment. Use all of our knowledge to take your income to another level and not be married to corporate America any longer. Work anywhere with this company.
What we provide:
Website with our program
Marketing Materials that include:

Complete Training manual, daily contact for customer service and questions, simple easy scripts, mailing materials and business logo

Attorney Credit Repair contracts & contacts.
You will be given monthly or quarterly updates on the credit laws.
Licensee agreement will renew every year for $2,000