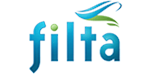 Filta - Environmental Kitchen Solutions Franchise
Join the pioneer and worldwide leader in cooking oil filtration and fryer management services.
Finance requirements

Liquid Capital: $30,000
Total Investment: $120,000

Available areas

USA
Profile
Since 1996, Filta has been providing cooking oil micro filtration service around the world to restaurants and other food establishments.
Filta's "Green" services naturally preserve the environment by extending the life of cooking oil with the FiltaFry service, turning waste cooking oil into biodiesel with FiltaBio and reducing energy consumption and food waste with FiltaCool. Filta services over 5,000 customers every week and has recycled over 1/2 billion pounds of oil… and counting.
Filta is the pioneer and worldwide leader in cooking oil filtration and fryer management services. This is a mobile, home-based franchise in which our Franchise owners provide 5 eco-friendly, weekly repeat services to restaurants, hospitals, colleges, sports venues, grocery stores, hotels, resorts...... anyone with a fryer.
Franchise owners deal with little to no competition and have the benefit of national brand recognition through a system of national accounts and an existing customer base of over 5,000 customers nationwide. Comprehensive training is provided as is ongoing support through inside sales services, a customized CRM system, as well as recruiting services at no additional cost.
The Opportunity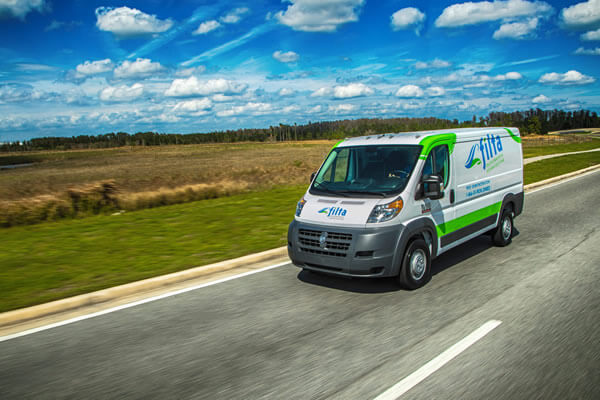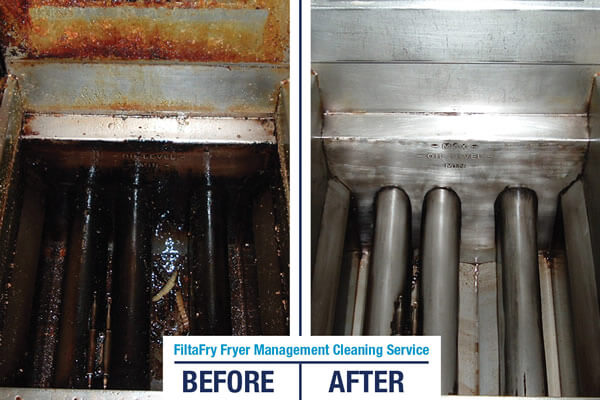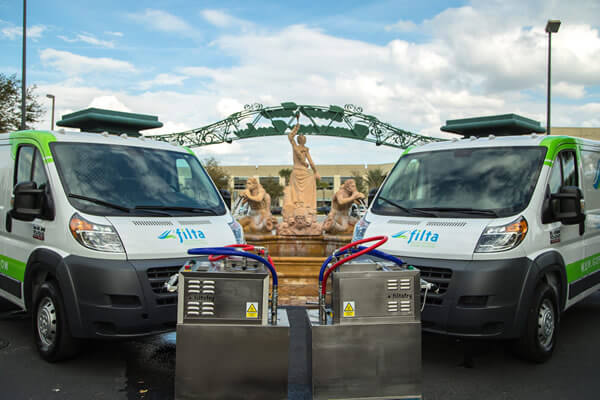 Franchise Features
Multiple vans offering all services
Internationally recognized
Weekly repeat service
Little to no competition
Small customer base per van
Mobile, can be based from home
Comprehensive in-field & business training
Minimal overheads & stock
Exclusive territory(s)
Simple administration
Environmentally-friendly
Guaranteed initial support
Toll-Free call handling
Ongoing support & advice
IFA and CFA member
Some Of The Support Programs We Offer
Comprehensive 2 week Training Program. / 1 week classroom / 1 week operational in field with an authorized franchise owner
An ongoing inside sales effort in which our tele-marketers set up appointments for potential new customers in your Territory
Technical, Sales and Business Support Hotlines
Start-up support with a Business Development Manager for the first 2 weeks of operation
Online support through FiltaNet, Virtual Fleet Supervisor, Quickbooks, and a custom tailored CRM System
Our Annual Franchisee Conference to help bring your business to the next level. Oh… and we have a fun time too
And much, much more
Who's The Ideal Filta Franchise Owner?
Our Franchisees come from all walks of life and many are already successful business people. In addition, we have some restaurant folks, former pilots, telecom operators, insurance representatives, administrators, construction workers, sales reps, grocery managers, and more.
We believe if the training is good and the system is good, that a good Franchise system should generally be able to take any driven individual and turn him or her into a success story. In fact, it's more than a belief – it's what we do every day.
Why Filta Commits To An "Ideal Operator" Profile
While job titles, industry background and experience have little bearing on success as a Filta Franchise owner, there are common denominators that we look for.
The ideal operator has determination and persistence. You have to be of the mindset that free demonstrations lead to your success. When there are days that booking appointments are a challenge, you can't simply drive home; a van in the driveway does no good.
You've got to be a service oriented person. Why own a business in the service industry if you're not a people-person?
Honesty is another important quality, as we intend to be partnered for the long term. We run our business on integrity and honesty and we expect the same of our Franchisees.
Though none of the Filta Franchise systems are complex, the ideal operator must be a quick learner. You'll need to pick up instruction and execute so you can move on to building your business.
Customers are the biggest advocates we have and are integral for building referral business. This means being customer-focused is key. If there is a problem or issue, it's important to be solution oriented with the upmost commitment to resolution.
Confidence and good self esteem are necessary traits for success in any service business, ours included.
Next Steps
Interested? Great! Fill out the form today!
Filta Environmental Kitchen Solutions is currently accepting inquiries from the following states: Alaska, Arkansas, California, Colorado, Delaware, Georgia, Hawaii, Idaho, Illinois, Indiana, Iowa, Kansas, Kentucky, Louisiana, Maine, Maryland, Michigan, Mississippi, Missouri, Montana, Nebraska, New Hampshire, New Jersey, North Carolina, North Dakota, Ohio, Oklahoma, Oregon, Pennsylvania, Rhode Island, South Dakota, Vermont, Virginia, Washington, Washington, D.C., West Virginia, Wisconsin, Wyoming.