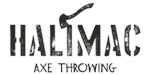 HaliMac - Axe Throwing Franchise
Sport and business come together in an exciting axe throwing franchise opportunity.
Profile
The Sport and Business of Axe Throwing
Combined to provide you a compelling axe throwing franchise opportunity
Axe throwing is showing broad and increasing appeal in markets around the world. It's a low-cost activity that embodies community, fun, and an urban twist on a traditional sport. It's an activity that is enjoying expanding popularity in Canada, the U.S. and internationally.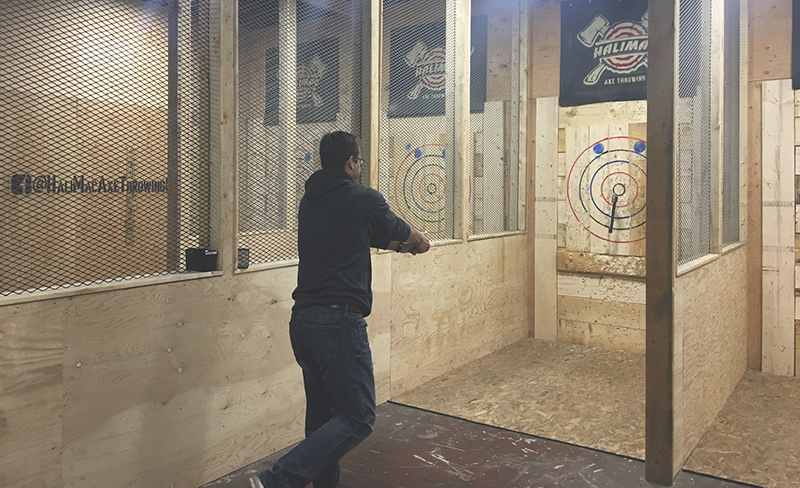 A growing number of casual participants and axe throwing leagues continue to join the excitement across the globe.
As a standards and safety-focused member of this exciting movement, we like to think that HaliMac Axe Throwing plays well in multiple industry sectors – with a unique difference.
No one combines sport, entertainment and a welcoming bar scene quite like HaliMac Axe Throwing.
Bring this exciting experience to your neighborhood and reap the rewards.
An established business model that has already shown to be incredibly popular among a broad range of customer groups – young and old, singles and families, groups of co-workers, and more!
Multiple potential revenue streams, including leagues, special events, walk-ins, branded apparel sales, alcohol sales and more.
An affordable, simple business to manage in your own protected territory, without complex staffing or operational procedures as compared to other service/entertainment business ventures.
All our franchise owners also have the added advantage of a full range of tools and support functions provided by our skilled and experienced team.
Ready to mAXEimize your future with a fun, highly-appealing business venture? Bring the excitement of urban axe throwing to your local area!
As a HaliMac Axe throwing franchise owner, you'll be positioned perfectly to capitalize on a dynamic market niche, and create an exciting future for yourself!