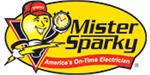 Mister Sparky - America's On Time Electrician Franchise
Join nearly 100 franchisees operating in over 100 locations across the USA.
Finance requirements

Liquid Capital: $100,000
Total Investment: $178,105 - $416,612

Available areas

USA
Profile
Why Should You Choose Mister Sparky?
Mister Sparky® electric helps residential service franchisees re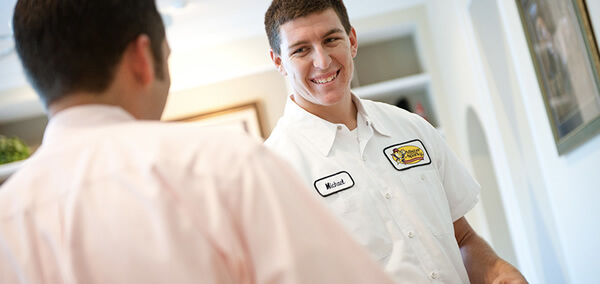 ach personal and professional goals by focusing on people, processes and profits. As part of the Authority Brands family, the business support you will receive from us is backed by a time-tested system that helps franchisees reach new growth levels and capture their dreams.
When you join the Mister Sparky team you will be in business for yourself, but you will never be alone. With a Mister Sparky electric franchise you can eliminate the guesswork of starting your own business and reap the rewards of a proven business model.
Why Choose Us?
Outpacing the industry in residential HVAC growth*
Mister Sparky's 5-year cumulative same store growth is 118 percent compared to the industry average of 21 percent.* That track record along with our unique selling proposition to be: America's on-time electrician sets us apart from our competition and forms the very foundation of our franchise operations.
Our Mister Sparky business model delivers:
·      BuyMax Alliance®, our affiliate group purchasing organization with negotiated pricing that can save you thousands of dollars on the products and services you will use everyday PLUS purchase incentives and high margin private branded products.
·      Success Academy™, our award-winning affiliate company with on-demand technical and business management training.
·      Demonstrated business management processes and proprietary software give you the insight you need to run a more efficient and profitable business.
·      Local marketing support and national brand recognition helps you grow your business. You will tap into our online marketing toolbox for on-demand customizable advertising support. Marketing field managers provide one-on-one expert assistance to maximize your marketing reach and stretch consumer advertising dollars.
*Based on 2014 – 2018 data comparatives from industry research leader IbisWorld.
Ideal Candidate
·      Are you a licensed electrician who dreams of owning your own service business?
·      Are you currently a home service business owner looking to diversify?
·      Do you already own a successful electrical service business that you would like to grow to the next level?
·      Are you an investor/entrepreneur? Investing in a Mister Sparky franchise is easy for entrepreneurs of all kinds. Let us show you what it takes to get started.
All our Mister Sparky franchisees come from different backgrounds and have varying financial histories. They have different levels of experience in commercial and residential service. Some started their businesses with us, others converted.
All our franchise owners:
·      Recognize the value of a time-tested system and a solid business model.
·      Focus on growing their company by working on their business – they're not out in a truck.
·      Commit to delivering a premium customer service experience. Experiences that people want to repeat.
·      Develop a professional team that confidently and positively represents the company.
·      Appreciate that they can do so much more as a group of like-minded contractors. More than they ever could as an individual business.
History
Mister Sparky® is a residential repair and maintenance franchise that was founded in 1996 by Clockwork Home Services and began offering franchises in 2006. Today there are nearly 100 franchisees operating in more than 100 locations across the USA.
At Mister Sparky respecting our customers' time is our #1 priority. Our goal is to be America's on-time electrician. That's why we guarantee we'll arrive on time and equipped to tackle most any problem. It's why we only send our own highly trained, licensed professionals to service your home. And why we proudly back our work with a 100% Satisfaction Guarantee.
In April 2019 Mister Sparky and its parent company Clockwork, Inc., became a subsidiary brand of Authority Brands, a leading provider of home services across the plumbing, electrical services, HVAC, residential cleaning, at-home care, swimming pool repair and maintenance, and pest control services sectors. Together these brands provide service in more than 1675 locations operated by 920 franchise owners in the U.S., Canada, Latin America, Kenya and Indonesia.
Training & Support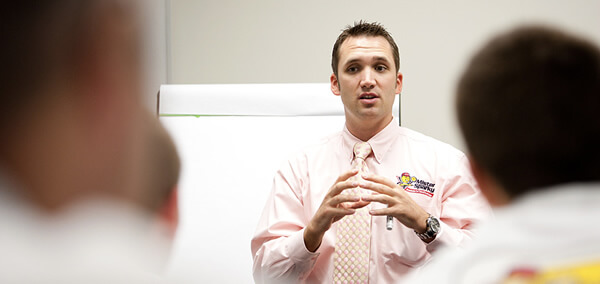 Franchisees have access to Success Academy™ an award-winning affiliate company of Clockwork, Inc., which provides on-demand business management and technical training for electrical service, plumbing, HVACR professionals.
·      BOOT Week (Branded Operations Orientation Training) for new franchisees
·      Webinars, online registration
·      Interactive online modules – more than 5,000 people actively taking courses in 2018; 150,000+ course completions in last two years
·      In-person, Instructor-led Classes – offered at a variety of US locations, topics include increasing average tickets, add-on sales, more
·      Technical Learning, combines online, homework and on-the-job training
New franchisees receive hands-on support from a franchise business consultant. Our OpX manual numbers nearly 1,500 pages and covers all the operational aspects of running a successful skilled trade business, including conversion to the Clockwork brand.
·      Putting your business plan together and opening your business
·      Re-branding procedures and customer communications
·      Human resources, safety and administrative procedures
·      Customer service
·      Business planning, inventory management and financial reporting
·      Marketing, promotion and networking through professional organizations
·      Marketing Field Support provides franchisees with one-on-one expert assistance to maximize their local market presence and stretch advertising dollars
·      Giving back to the community
Testimonials
"I was a trades guy. I wanted to grow a business but really didn't have the skills to do it. If you have the drive and determination and want to learn, the network is very open to helping you."
– Aaron Hagan, franchisee in NW AR and Oklahoma City, OK
"The great thing about how this franchise system works is that they work with you. They give you the steps you could take. They give you all the information you need."
– Jeff Rahn, franchisee in Hastings, MN
"There is power in numbers and that's why I bought into the brand. One of the greatest things we have is private branded products, smoke detectors that sort of thing. An independent cannot get that kind of value."
– Rusty Wise, franchisee in Cherry Hill & Charlotte, NC
"I have the ability now to tap into a technical school and I've already got four guys in that training program. I have guys that I'm bringing up in our business that really nobody else offers this in my area and I have some mighty big competitors. They can't touch this."
– Tony Zack, franchisee in Myrtle Beach, SC
"We entered in the home services business in 1959, my grandfather started it, and my dad came on after school and I came on after school and my three sons are starting. The benefits of franchise really take me back to 2003 when my father and I had a discussion and he said Scott it's a 45 year-old family business and it's your choice. You can try and do it independently or you can hook up with these brands."
– Scott Rohrer, franchisee in Lancaster, PA
Mister Sparky America's On Time Electrician is currently accepting inquiries from the following states: Alabama, Arizona, Arkansas, California, Colorado, Connecticut, Delaware, Florida, Georgia, Idaho, Illinois, Indiana, Iowa, Kansas, Kentucky, Louisiana, Maine, Massachusetts, Michigan, Minnesota, Mississippi, Missouri, Montana, Nebraska, Nevada, New Hampshire, New Jersey, New Mexico, New York, North Carolina, North Dakota, Ohio, Oklahoma, Oregon, Pennsylvania, South Carolina, South Dakota, Tennessee, Texas, Utah, Vermont, Virginia, Washington, Washington, D.C., West Virginia, Wisconsin, Wyoming.