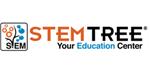 Stemtree - Education Franchise
Education & Child Development are some of the fastest-growing industry sectors in the nation.
Finance requirements

Available areas

USA
Profile
Why STEMTREE?
11 Million Children under the age of 5 spend at least 35 hours/week in childcare, and there is a growing recognition that early childhood education is immensely important and provides lifelong benefits.
The education industry is projected to increase by nearly 40 percent by the end of 2016, and the Stemtree Franchise presents an opportunity be a part of that growth. Our unique perspective on the marketplace has prepared us to expand at a rapid pace.
Our business model is structured to support the industry influx, allowing for new franchisees to start generating quicker returns. Our support system is consistent throughout the lifetime of our partnership and we assist you every step of the way. If you have a passion for helping others and improving lives, then owning a Stemtree Franchise would be the one of the most rewarding franchises available.
How is STEMTREE different from other centers?
Our highly customized curriculum allows students enrolled in our program to:
Acquire the foundations of theory behind key topics in science, technology, and engineering;
Participate in hands-on activities and experiments that foster a deep understanding of science, technology, and engineering;
Achieve greater success in school today;
Compete for jobs in high-tech, high-wage careers of tomorrow;
YOUR PROFIT
Stemtree was founded on the idea that nothing is more important than enriching the lives of others; now we want to extend that service to our franchisees.
Stemtree has a strong potential ROI for a franchise owner. With reasonable overhead and a low startup cost for the education industry, the concept is financially sound. We do not guarantee any success or levels of profitability, but with a large margin for error, a franchisee can be much less effective than our projections and still have a successful business.
WE PROVIDE TRAINING & SUPPORT
We offer training programs and on-going support for all of our franchisees to help grow their business. The support available ranges from marketing, accounting, and even operational.
Our training programs are thorough and will give you all the tools necessary for running a successful Stemtree franchise. Our training exists prior to opening your location and we also offer field training to observe operations and practices of various activities of the business at an actual location.
Interested? – Take the Next Step!