The Cleaning Authority Franchise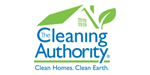 The Cleaning Authority - Residential Cleaning Franchise
Looking to take control of your schedule and create the lifestyle you've always wanted? The Cleaning Authority may be perfect for you.
Finance requirements

Total Investment: $120,000 - $150,000

Available areas

Opportunities available throughout the USA.
Profile
We are a leader in the growing $46 billion cleaning services industry, serving more than 45,000 families each week.
Franchising with us is a business opportunity like no other.
If you are an entrepreneur looking to take control of your schedule and create the lifestyle you've always wanted for you and your family, The Cleaning Authority may be the perfect match for you.
FRANCHISEE TESTIMONIALS
"The computer software program is great. It allows one person to do so many different things to run the whole business by themselves."
- Mike Randall
Milford, OH
"The direct mail brochure is an awesome sales tool. The phone will start ringing as soon as they hit."
- Scott Rees
Midvale, UT
Serious Support for Our Franchisees
In addition to our reputation for industry excellence, we're also known as a company that provides exceptional support for our franchise owners.
We're here to help you get customers, keep customers, and optimize your bottom line by providing unparalleled business management and operations support.
You can rely on us to provide the tools you need to succeed in your business.
A Unique Business Model That Works!
$1.1 Million Average Annual Revenue for Franchisees
21 Million Households Cleaned
$2 Billion on Cleaning Revenue
Contact our experts today to get started!
Are you looking to achieve new financial goals by owning a scalable business that carries expansion potential?
Choose The Cleaning Authority and join over 200 franchise owners across North America. On average, we are the largest residential cleaning company by revenue within the markets we operate because of our stellar customer retention.