The Lending Network Franchise
The Lending Network - Financial Services Franchise
The Lending Network gives you a turnkey platform to support the multi-trillion-dollar lending and financial service industry.
Finance requirements

Available areas

US
Profile
THE LENDING NETWORK financial franchise is ready for you!
THE LENDING NETWORK  is the US's top lending & finance franchise partner.
ABOUT THE COMPANY
The Lending Network  has been an industry leader for four decades!
Lending and finance are always big business, no matter the state of the economy. The Lending Network brings you the ideal chance to follow a new career path in a sector that is truly evergreen.
This is your opportunity to become a franchisee: You will be operating as a branch of a bank but bypassing the experience, the financial net worth, and loan volume necessary to take advantage of an always lucrative sector.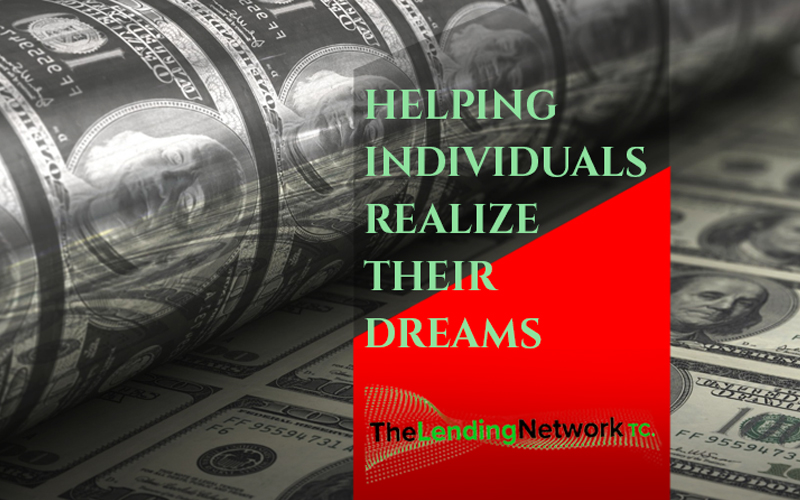 WHY CHOOSE THE LENDING NETWORK?
The Lending Network  gives you a turnkey platform to support the multi-trillion-dollar lending and financial service industry.
As a franchisee, you will have the best possible chance to build your business where you are the boss, but you have the full support of our successful brand. You can be confident in the knowledge that major banks and investors back you with competitive rates and programs that serve all client types and credit.
If you can't do a loan, no one can!
The Lending Network  will have you hitting the ground running and keep going through lifetime training and support. We understand this is not a business you learn in a seven-day class. You will have several options for training – onsite & remote – and visits from the founder and staff. You will be assigned a team of expert assistants, processors, and underwriters versed in every lending program and product today. This will give you all you need to handle businesses, investors, and individuals.
As a franchisee, you will have:
Lifetime training & support
Online university
Leads
Custom marketing & website
Technology
Laptop computer
Access to text, email, and voice campaigns
Licensing (optional)
Residential & business lending
Merchant cash advance
Hard money lending
Debt settlement
Student loan consolidation
Credit repair ($25,000 value)
Merchant services
Administration/Back office
…and much more!
WHAT DOES THE LENDING NETWORK DO?
We have created, evolved, and developed a proven online system for a successful lending & financial services business. As a franchisee, you are the boss. You can set your hours and choose whether to work from home or in the office.
The Lending Network  is a leading loan marketplace with one of the largest networks of lenders in the nation. People need loans, while lenders, banks, and credit partners need customers. You are the link that connects them, letting you build and scale a lucrative business with a high profit margin.
You will have the confidence and power that comes from starting on Day One with the decades of experience we have to offer. As a franchisee, you can be sure to begin soon enjoying a quality of life you have only ever dreamed of!
BENEFITS
No experience necessary
Work from home or office
Lifetime training & support
Financial freedom
Turnkey platform
Leads provided
High demand business
Recognition from Federal & State agency
Most competitive rates
Backed by major banks
Opportunity to scale
FRANCHISEE REQUIREMENTS
Minimum Capital: $20,000.
A strong desire to succeed.
A desire to help individuals in their community and throughout the United States realize their dreams.
Individuals that are ready to get started in the next 30 days.
TESTIMONIAL
***** "My partner and I signed up in March 2020. We were given the materials as advertised, laptops, business cards, website development, etc. and within 2 months we obtained our licenses. The Company provides excellent resources for different loan products that will help meet your client's needs. The Company also provides a couple thousand leads each month that each franchise can work with to produce more closings. We have closed multiple loans since joining and are expected to have our best month since joining this month. The platform is designed for you to succeed, but you do have to put in the work yourself for it to be successful. You will get out of the platform what you put in."
Mike B.
FINANCIAL INFORMATION
Minimum Capital: $20,000
There are three price points of our Turnkey Platform:
Comprehensive Program: $29,995
Elite Program: $59,995
Founder Elite Program: $99,995