Xpresso Delight Franchise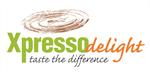 Xpresso Delight - Coffee Distribution Franchise
Xpresso Delight ranked in BRW Top Fastest Growing Franchises 2008-2012. Ranked as the #1 Franchise System in the lifestyle category.
Available areas

Opportunities available throughout Australia & New Zealand
Profile
A stunningly simple concept.
Xpresso Delight is a simple business concept
that virtually anyone can be successful at.
Specifically we transplant the cafe experience into the workplace. You own a number of fully automated gourmet espresso coffee systems that provide a coffee experience equal to any café, but are located right in the workplace. These coffee systems are given away FREE to businesses who want our incredible service.
Franchisees service the coffee systems weekly and provide all the consumables, everything from the coffee to the cappuccino sprinkle and then simply charge their clients an incredibly small $1.10 per coffee.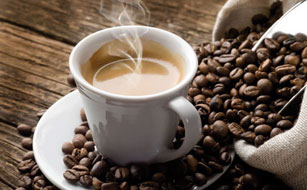 Each Franchisees commitment is around 30-45 minutes per client per week excluding travel time. The coffee systems we use are manufactured to exacting standards in Switzerland and Italy they are equipped with state-of-the-art technology.  They're fully automatic, a breeze to use, and have a patented auto-cappuccino mechanism that produces a hot creamy froth so thick that sugar floats on top of the cup.
The coffee systems are fun to use, produce a stunning coffee within 30 seconds, and are wildly popular. They come with a two year parts and labour warranty and are again top of the line equipment that has a proven track record in the market.
Our clients tell us they love our service because they have no upfront costs, they sign no finance contracts and because our Franchisees own the coffee system they receive a forever warranty. Most importantly our clients tell us they love our coffee. Workers can finally enjoy the convenience of fantastic-tasting coffee anytime they want. No long walks to the café any more. They can even get one on weekends or late at night when cafés are closed.
Our clients also get our 4 hour service guarantee with a replacement coffee system benefit if required.
Our Master Agents hold replacement coffee systems for our Franchisees just in case a problem can't be fixed on the spot. Our Franchisees provide those replacement coffee systems and continue to receive the revenue, the client still gets their coffee, everyone WINS. It's all just part of our great service.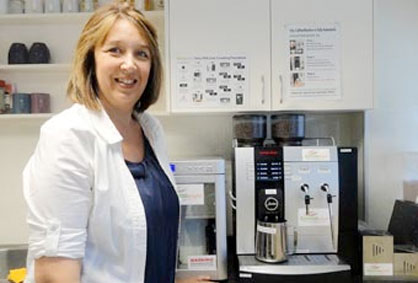 Xpresso Delight is a semi passive mostly one, two or three day a week business which gives you extremely high returns on your time. We provide an intensive training program with ongoing support which means you get our proven market experience whenever you need it..
Xpresso Delight has been a success for many people who have never been in business before. Even if you have, our system will just help to accelerate that success.
The reasons are because our product and service are greatly in demand and the market is hungry to get it.
Success as an Xpresso Delight Franchisee is a formula of simply following our proven systems.
Amazing competitive advantage opens doors like never before.
Acquiring businesses that want an Xpresso Delight coffee system installed is a skill set that requires training, focus and determination, while there are thousands of quality sites available marketing is an ongoing process where your training and expectations of success will bring you possible results.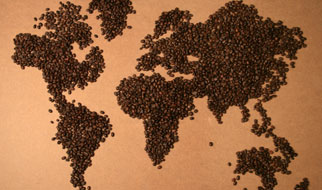 Business owners love the fact that Xpresso Delight coffee systems improves productivity, their employees aren't wandering off on long breaks several times each day just to fetch coffee.
They also don't have to serve their clients instant coffee before a sales presentation or important meetings anymore.
And since there's no upfront cost for their business and there's absolutely no risk for them it makes getting a potential client to say, "yes" much easier.
This means you're able to concentrate on locating prime sites that are going to provide you the highest returns possible.
Professional backing and support working for you.
An Xpresso Delight franchise offers you an amazing opportunity to create your own business and generate high leverage on your time. Yet at the same time, you're able to tap into the support of experienced professionals who have done it all before.
You'll discover that everything is systemised to make learning easy and fast, so you have more time to concentrate on customer service and profitability.  We'll help you develop a business plan that will bring your goals into focus, and train you in how to operate and service your machines.
We also help you develop the necessary business, sales and marketing skills to manage and grow your business to whatever level you want to achieve as long as you take responsibility to drive your business there.  And with the market so fresh and unsaturated, you'll be able to go out and seize the opportunity with both hands.
Grow your business with total flexibility
Xpresso Delight is a simple, easy one, two or three day a week business with:
No employees

No ongoing sales

Minimal stock holding

A unique franchise with amazing potential
Join Xpresso Delight today
In the past franchises have been complex, time intensive ventures. Not Xpresso Delight! In fact, Xpresso Delight is as close to a passive income earner as you'll find in franchising. Nothing else in the market offers such a fantastic opportunity to earn so much for such a small investment of time.
Couple this with a rate of return that leaves most investments far behind, and we think you'll agree that this is a unique business proposition with amazing potential.
Testimonials
"Having sold my previous business, I soon got tired of the idle life. I then identified a set of criteria that I desired from my next business. It had to be a dynamic franchise, one that had good growth potential, which provided flexible working hours and that had a product that I would be proud ...
"Hi, this is Antony and Anne Murry. We joined Xpresso Delight because we are passionate about quality coffee. Our Xpresso Delight franchise allows us to provide great coffee to people in the workplace with exceptional convenience and cost effectiveness. The great training and support from the Qld...