Creams was founded in 2012 by two brothers from Huddersfield, Yorkshire. Tayeb and Unzar Aleem believed that there was a gap in the market for luxury tea rooms that also catered to aspirational millennials.
So, in 2015, after investing £350k on refurbishing their flagship store in Leeds and seeing how successful it became, they decided to franchise their business.
With the launch of their new franchise model, they now aim to build a network of 100 stores in the next 5 years.
In the second part of our trio of articles on Creams British Luxury, FranchiseSales.com reveals 10 things you didn't know about the luxury tea rooms franchise.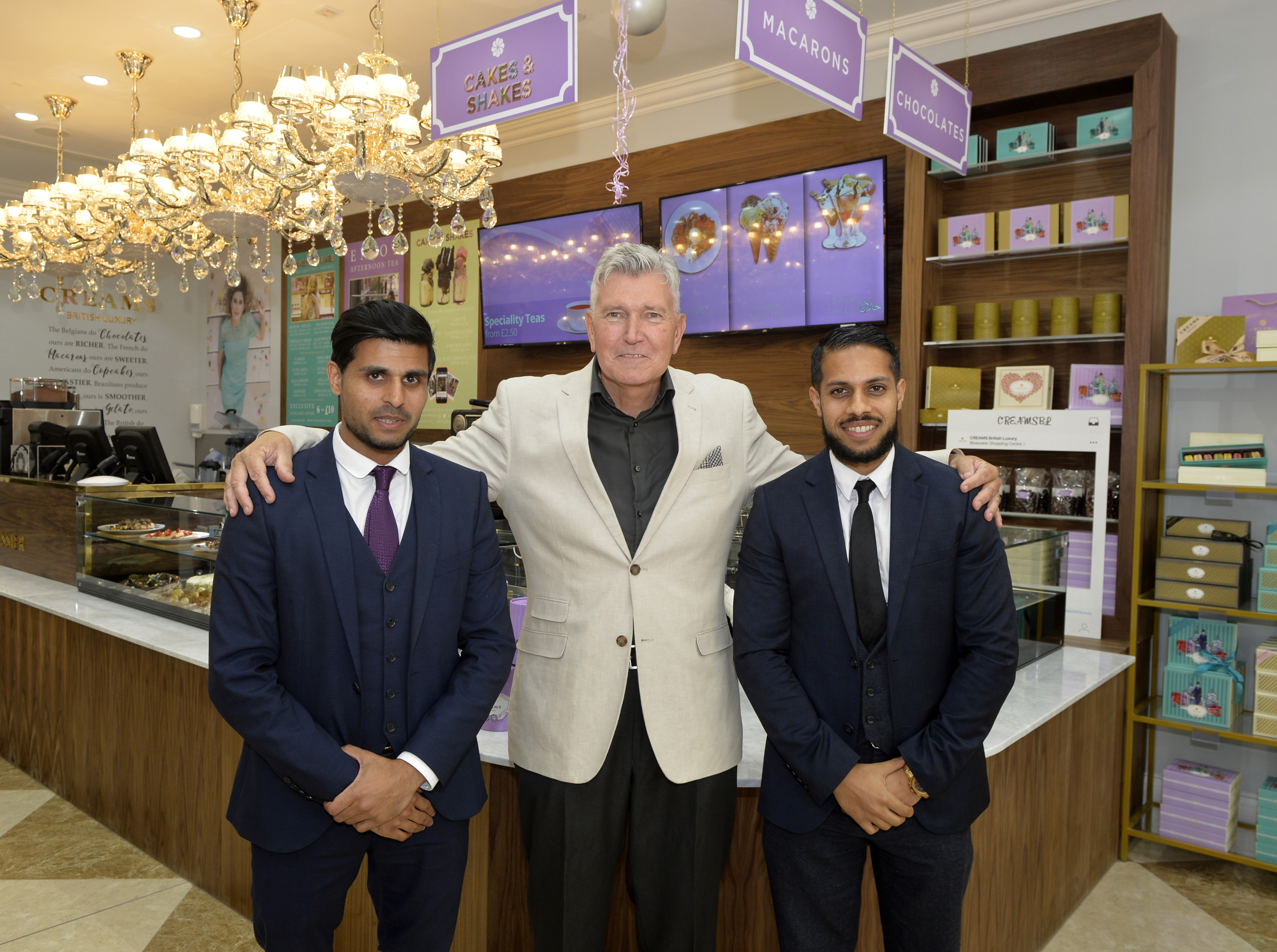 1. Creams are influenced by British history
The act of taking afternoon tea was inspired by the 7th Duchess of Bedford, who took time in the afternoon to have tea and light snacks in her bedroom. It was then popularised by Queen Victoria and the ritual of having afternoon tea in royal, luxurious surrounding became a quintessential British custom.
2. They give tradition contemporary twist
Guests are greeted with the nostalgia and elegance of a 1900s tearoom with a 100-year-old grand piano, marble floors and crystal chandeliers.
However, Creams gives the afternoon tea tradition a contemporary twist with its innovative menu, HD displays and transitional furnishings.
3. They cater to a millennial audience
Creams appeals to a variety of people and they draw their influences from the internet and social media as well as British history.
They use social media trends as a guideline and adapt their menu to cater for what people want.
Adele Coultate from the Leeds store told us:
"It's not just older people who go out and have afternoon tea, it's for everyone. We want to appeal to millennials and a younger crowd but it's a place everyone can come and enjoy."
"Afternoon tea is something we will always do, but we listen to what people want and what's popular too"
"We're a little bit different, were not completely traditional. We have a diverse offering of afternoon teas such as Arabian, Italian and British as well as Pizzas and Freak shakes."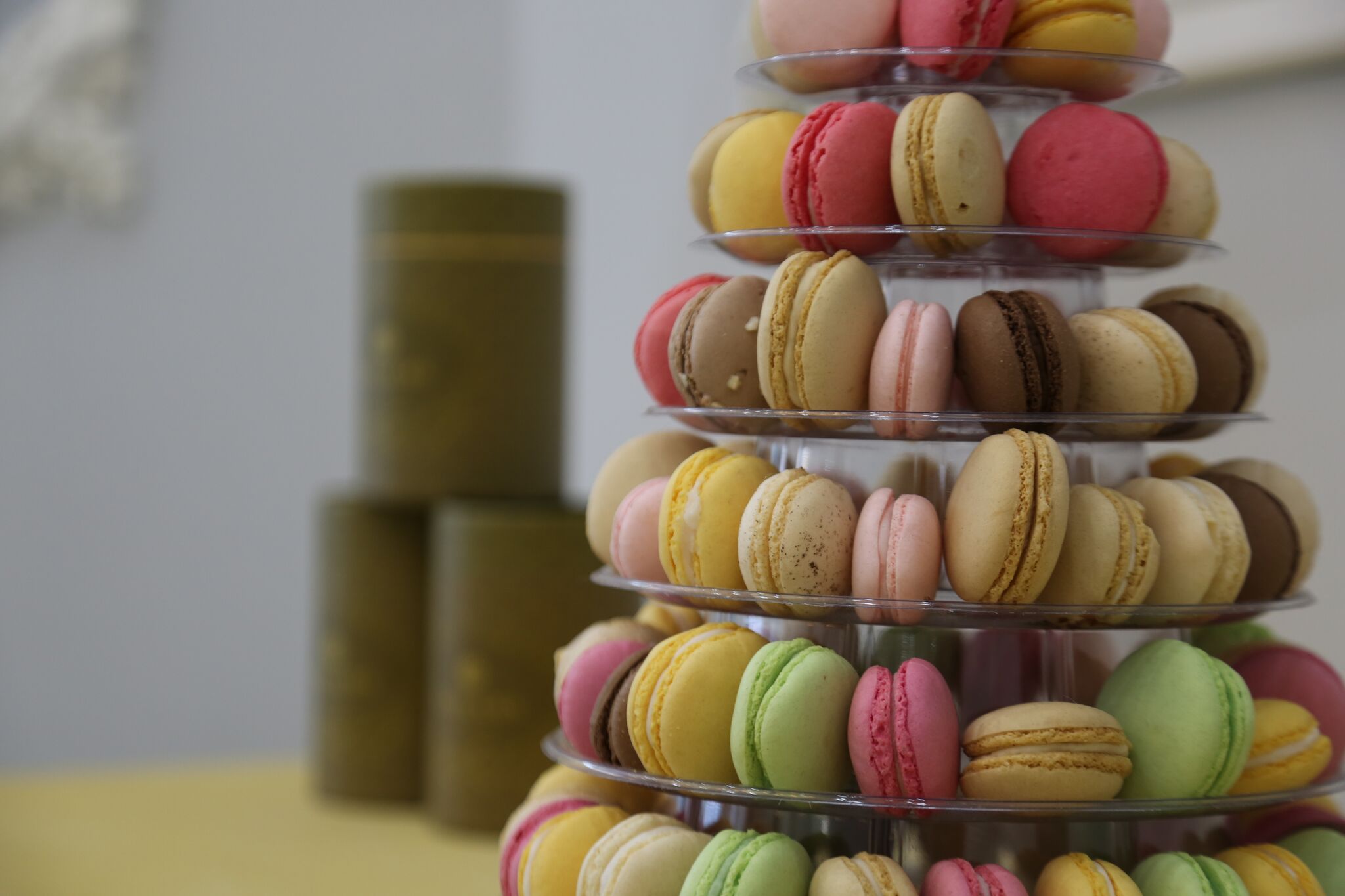 4. They are capitalising on a growing trend
It's a well-known fact that British people love a cup of tea and that we take it very seriously.
It's our national drink and we consume over 165 million cups a day! So, it's no wonder tearooms have become a popular alternative to coffee shops.
As well as the dine-in tea room, the business also has a retail side that taps into the lucrative gifts market.  All the cakes macarons, chocolates and occasion cakes are available to take away in their selection of boxes and luxury giftbags for customers to give to friends and loved ones.  They also sell loose leaf teas, coffee, teddies and picnic hampers.
5. Everything is baked in their bakery and delivered fresh
All of their French macarons, chocolates, patisserie items and traditional English cakes are hand made by artisan bakers in their bakery and delivered fresh to the stores so that they can maintain absolute control over the quality of their goods.
6. They're a tech savvy franchise
In addition to table service, there are also iPads on every table at the Leeds store making it quicker and easier for guests to browse and order.
Adele told us: "This is something we only do in Leeds at the moment, but it's something we're hoping to roll out to the other stores too."
7. They are a global brand and a fast-growing franchise
The founders have carried out extensive market research and found a demand for businesses like Creams in international markets. As well as the stores that are currently to open in the UK, they also have several international stores looking for locations.
They have stores signed off to open in Qatar and Dubai and deals with Saudi Arabia, Kuwait, Oman and the remainder of the UAE.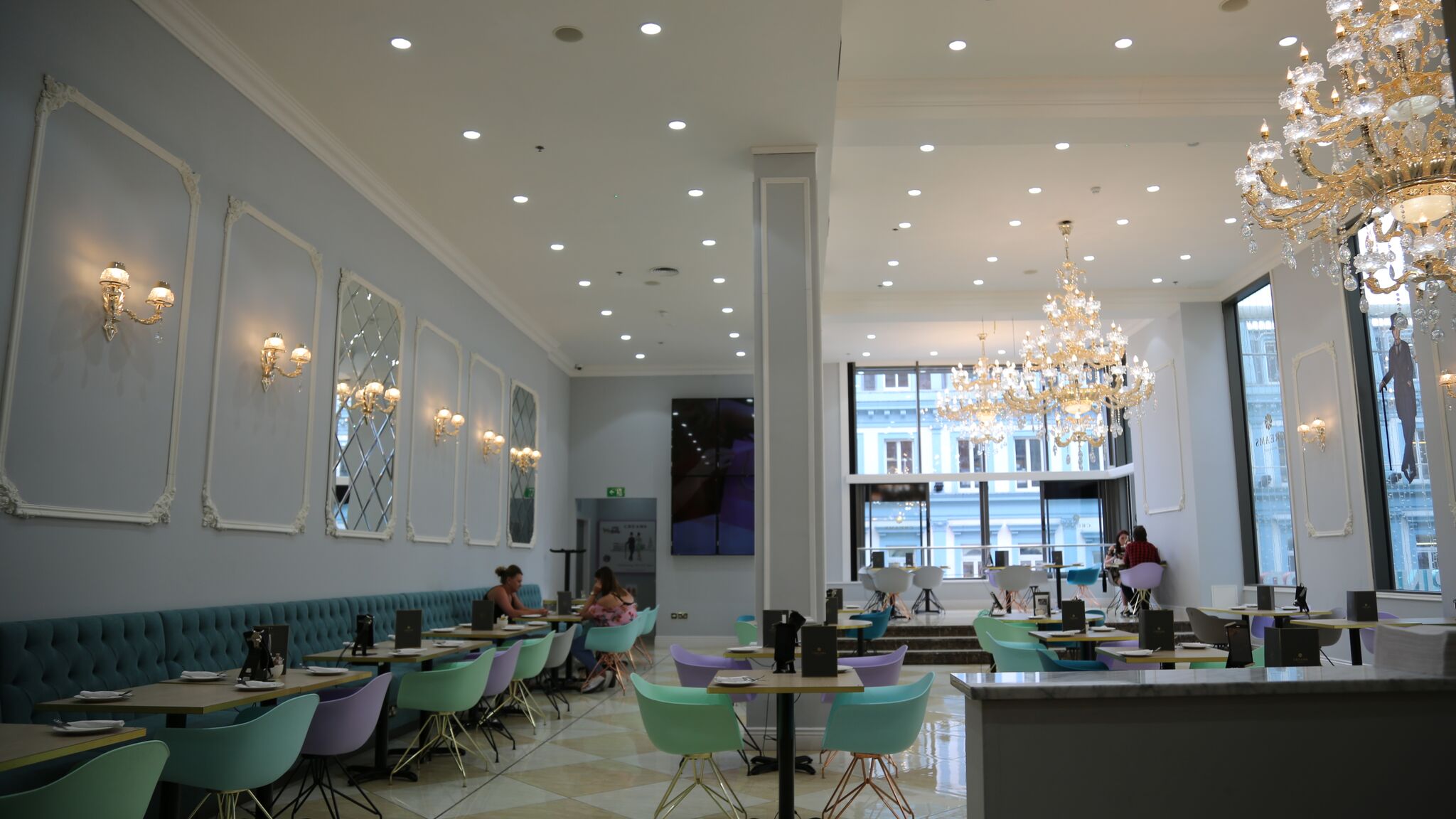 8. They're there for their franchisees every step of the way
The comprehensive support and training are just a few of the benefits of joining a brand like Creams. They support their franchisees by:
Helping their franchisees find the perfect location and negotiating the best price
Providing initial start-up products and giving guidance on supplier negotiations
Supplying a promotional calendar and operating manuals
Giving guidance on recruitment
Providing comprehensive instructions
From getting started to running and growing your business, the Creams team are always on hand to help, Adele told us.
"The support and training has been great really from start to finish."
"There's quite a lot of people involved, who all support you in their area, everyone's extremely helpful and even now when I have questions and I need some advice, there's always someone there that you can get that advice from."
9. There are two investment options to choose from
The complete investment amount will depend on the location, size and renovations required to transform the location into a new Creams tea room.  But they are:
The Complete investment option: This option means that you will be the sole franchisee for your location.
Or
The syndicate option: This option enables franchisees to be part of a syndicate with other franchisees, meaning that you can be an owner of your own Creams store with a group of franchisee investors and can choose the amount that you invest.
10. They're looking for franchisees
Adele told us that anyone who's got a passion for customer service and who is willing to work hard can run a creams franchise, adding "The job satisfaction is huge, it's a lovely company to work in."
Do you have what it takes to run a Creams franchise?